Our favorite time of year is approaching: Fall!
Living in North Carolina, and especially the Smoky Mountains, we are fortunate to experience all four seasons. For many, the seasons are closely linked to how we approach our life. After all, the plants and animals around us operate cyclically, so it's natural to assume we as humans do the same. So what does the turning of the season mean to you? Personally, I experience winter as a time of rest and regeneration, spring as a time of spiritual and psychological expansion, and summer as a time of physical and social enrichment. But Fall…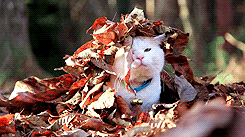 Fall is a special time.
With the start of the new school year, the turning of the leaves and the crisp, refreshing air, many consider Fall to be the true start of a new year. Perhaps it is because we are able to think more clearly when temperatures are reasonably cool. Indeed, our working memory is usually in top shape around the time of the Autumn Equinox. Our minds are awakened and we are in the perfect equilibrium for intellectual development!
There are countless avenues available for taking advantage of this fresh energy, and what better place to start your brainy pursuits than the library! We are the one-stop shop for all your knowledge needs: whether you are a hands-on learner, or the more heady, theoretical type, Fontana Regional Libraries have resources to suit any learning style.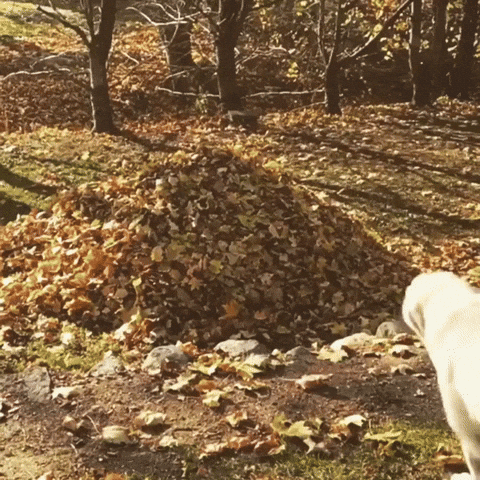 So grab a pumpkin-spice latte, and let's broaden our horizons!
1. Challenge your world views with books on philosophy and politics.
It's beneficial to know not only what we believe in, but also what we don't believe in (and why). So explore the antithesis! Read Ayn Rand's The Fountainhead, and then read Aldous Huxley's Island. Nothing is lost in testing the boundaries of our beliefs, and almost always, a measure of empathy is gained. Books on philosophy can be found in the 100s of the non-fiction section, while books on politics rest in the 320s.
2. Develop a new skill or hobby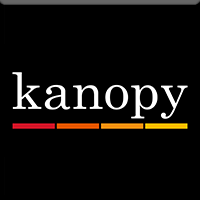 Each of us has something we have always wanted to try, but never seem to have the time or resources to devote to learning. This weekend, consider checking out The Great Courses on Kanopy! Kanopy is a video streaming service that is accessible to library card holders for free (try it out by clicking on the icon to the left). The Great Courses are introductory video classes that provide college-level instruction on all sorts of skills, be it meditation or yoga, computer programming, investing, cognitive behavior therapy and so much more! There is even a video on developing your palate for wine tastings. Yum.
3. Create (or re-create) something new with a plethora of DIY books and crafting kits.
There are hundreds of books on Do-It-Yourself projects that can be found in your local non-fiction section, spanning from artwork to canning to home-remodeling. But did you know that each branch in the Fontana Regional Library system now offers MakerTools kits? These kits allow you to get your hands busy with a new craft, and provide the instruction and tools necessary to get started today! We have kits for quilting, embroidery and needlework, knitting and crochet, and tatting and latch hook. If your looking to flex your hardware skills, we even offer a Arduino kit which allows you to program your own circuit board! Ask for these next time you're at the Circulation Desk.
4. Learn a new language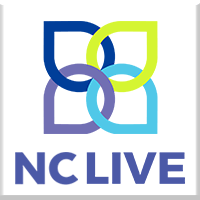 Audiobooks are a convenient way to start learning a new language; just pop one in the car and learn during your commute. We offer extensive audiobook courses on Spanish, French, German and Cherokee too. In addition, Mango Languages is a fantastic language learning program that is available through NC LIVE (try it out by clicking on the icon to the left). The program pronounces phrases and lets you repeat them back, reinforcing your conversational learning. You can even learn Pirate! Arrrgh.
5. The Library – Your ultimate study buddy!
Considering higher education? Conquer those standardized tests with a wealth of test prep for the SAT, GRE, LSAT and others, all for free through your library. For example, there are over 45 copies of current year edition study books for the GRE alone. Get your hands on one today! In addition, NC LIVE offers The Testing and Education Reference Center, which provides online practice tests and study books for most major standardized tests (try it out by clicking on the icon to the right).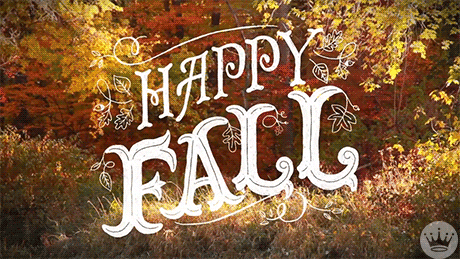 Changing leaves prime us for change within as well. How will this Fall affect you? Try something new and sharpen your mind: see what your local library can offer you!