Ah, the New Year. With the start of each the earth's trips around the sun, we as humans love to make resolutions about how this year we will be smarter, sharper, thinner, happier. We plan to learn new skills and unlearn bad habits. January 1 is the beginning of a whole new 365 so look out world!!
As we look forward to learning these new skills to become the best versions of ourselves, I must mention that the non-fiction section of your local Fontana Regional Library is teeming with tomes dedicated to these very purposes. Don't believe me? Those who have plans to recreate their dinner plate should check out the 641's (Thats Dewey, Darlings). Our shelves here at Jackson County Public library are stacked with cookbooks on how to eat better. Seriously, I have checked out so many Keto Dieting books to people in the last few weeks that even I had to flip through those books filled with beautifully photographed meals, to see what all the fuss was about.
Another healthy trend I have noticed from my spot behind the Circulation Desk recently is the increased interest in how to do Yoga. And with the new year starting off today, I thought why not showcase the nearly endless supply of resources Fontana Regional Library has on this subject, from everyone from beginners trying to figure out what its all about, from demonstrations of the poses to the rich cultural history and spiritual connections to the practice. We also have children's books, and even books that are filled with modified poses that reinstate the fact that Yoga is for anybody who has… well, a body!
Before we get deeply into each of the different categories, a brief housekeeping item is important to mention. With something as physical as Yoga some patrons prefer a video demonstration as opposed to looking at step by step photo instructions in a book. There is no wrong answer here! If you wanted to learn Yoga through an audio-book, we would find one and put it on hold for you. So for each of these sections, I am going try to make sure there is an even mix of Audio-Visual materials and the good ol' fashion hard back book.
Its 2020 people, and your local library is with the times.
Beginners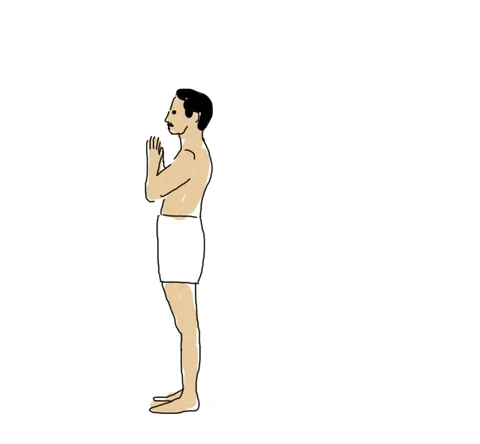 When most of us think about Yoga, we can't help but call to mind people contorting their bodies into pretzel-like shapes that seem as uncomfortable is it is unattainable. And while there are certainly masters out there that can tie themselves into knots, it doesn't mean that you are obligated to as well in order to get a work out and get in touch with your body.
So. You'd like to begin would you? Well maybe start with:
Children's Yoga
Oh, the youth. So adorable, so precious. So unbelievably filled with energy! How in the world are we going to channel it into something productive and meaningful? A lot of parents would say- Yoga. Introducing simple Yoga practices into your baby's life can help them respect their body, find grounding, stay healthy, and maybe ( just maybe!) wear them out in a positive way.
Modifications
For many people, the idea of beginning at the ground level is so scary it prevents them from starting. They find the final poses uncomfortable, straining, and painful for their bodies. Well folks, I am here to tell you that for every Yoga pose, there are at least ten variations. Put that knee down! Get a block! Do what makes your body feel challenged and strong, not pinched and overextended.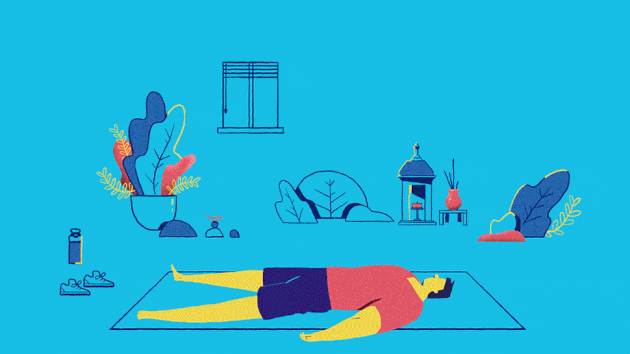 (Pro-tip! You don't need to buy a fancy Yoga block! You can always use a pillow, or your fat stack of library books to prop you up in any modification you need!)
Historical and Philosophical Texts on the Practice
Asana…huh? There are so many different terms and titles for Yoga practices it's easy to get overwhelmed. Sanskrit is its very own language, and the deeper some people dive into practicing Yoga the more important it is to them to understand and respect the history and culture surrounding it. Because there are thousands of years of history behind every downward dog. Interested? Well-
What is great about patrons utilizing these library resources is that it allows them to study and experiment with poses in the sanctity of their own homes, with no pressure of getting their "money's worth" out of the practice. You can use your library card to check out resources and explore different Vinyasas, or flows, that best suit your body's needs. Maybe gaining that confidence you fretted over before signing up for a class and moving with the rest of your community.
The best thing about Yoga is that it is a constant practice, there will always be new things to learn, to adjust, and we here at Fontana are continuously gathering the resources to help you get to know you, the new you. The you you've always been. Happy New Year!
Namaste!