Hello Fontana Regional Library patrons, Julia from JCPL here! Happy April! As some of you might know, April is National Poetry Month, a month long celebration of the prose that feeds your soul.
Poetry is one of my absolute favorite genres to read, though for a long time I was scared of the genre on the whole. I just didn't "get" it. Talking with patrons from my spot behind the circulation desk, I think a lot of us were in the same boat. We tend to be afraid, as an audience, that we will either not understand a word of what is being said, or we will get so irritated with the constant rhyming that we'll get bored.
Truly, both of these are fair fears. But we shouldn't shy away from this genre because of what we were forced to endure during our high school English classes. Poetry is just as expansive as fiction. There are so MANY different forms a poet can use to express themselves, I would hazard a bet that there is a poet out there whose thoughts and feelings would speak to you. You just have to find them!
To put it in perspective- it's like saying you don't read novels because you picked up a Stephen King novel and it wasn't to your taste. When meanwhile, Tom Clancy's collection is around the corner and those novels would actually rock your world!
So let's find you all your poetic Tom Clancys! (Such a wild sentence, but you get my drift.)
Situational sidebar- During these uncertain times, where most of us are in our homes and the libraries are closed to the public, many recommendations I could make you would have to purchase. Which, if you are into it then: Hurray! Call up your local bookstore and place your order! City Lights in Sylva is still providing curb service!
However, that's not really our mode of operations here at FRL, you know us we are ALL ABOUT some free services, so I will try to stick to our online catalog of poetry, of which we have a solid selection, so you all can expand your poetic horizons while also being safe in your homes.
If you are unsure about accessing or navigating the E-catalog give us a call or write a comment down below, and we will try to work it out with you remotely. We are in this together. Look for information on our website for access to eBooks and eAudio.
Feeling good? Feeling confident? Well get ready to feel all the feelings as we dive in to a couple Poetic Suggestions
Various Poets- 81 Famous Poems (Audiobook!)
"I dwell in Possibility –
A fairer House than Prose –
More numerous of Windows –
Superior – for Doors"
-Emily Dickinson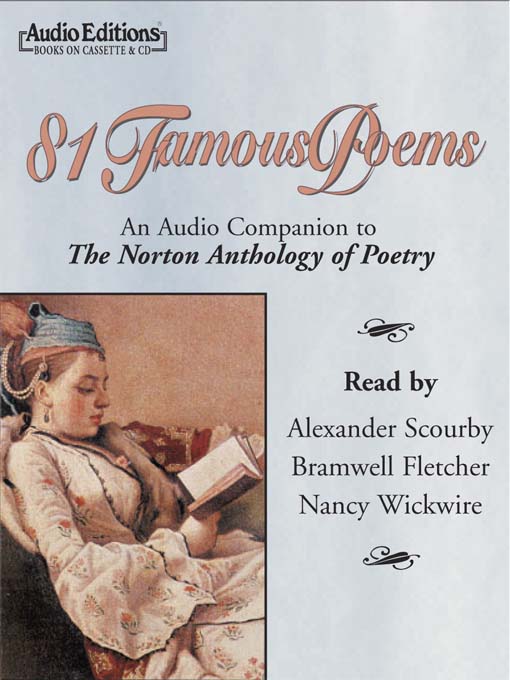 Here I am dearies, throwing you a poetic bone, or veritable buffet. Unsure of what you want, what you even like? What will speak to you on any level? Fear not! This collection has 81 poems that made people swoon, cry, and turn their heads throughout history. This audiobook allows you to skip over questioning what that line break is supposed to mean and allows you to hear these great written words out loud.
I am a huge proponent of reading poetry out loud. The music that is found in poetry is what draws so many to its stanzas. But sometimes we can't hear the melody until well… we actually hear it.
Also shout out to Emily Dickinson, the loveliest self-isolationist there ever was. You can catch some of her poetry in this anthology!
Walt Whitman- Leaves of Grass
"And as to me, I know nothing else but miracles"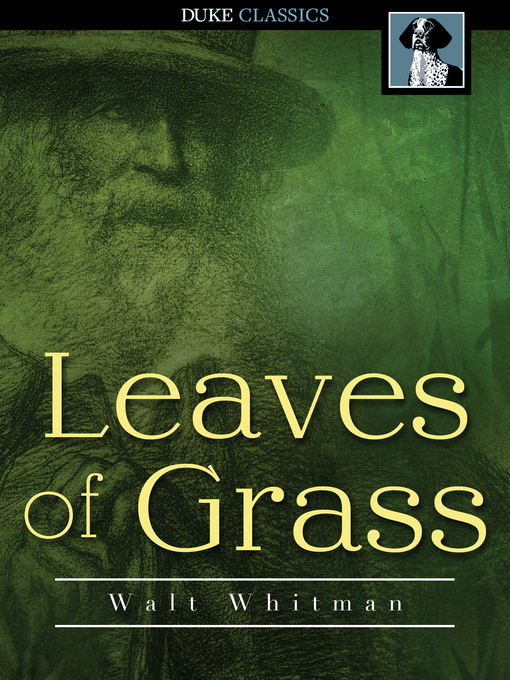 A poetic classic, Whitman is an American poet who straddled that fine line between transcendentalism and realism. Which is fancy academic speech that says: Walt was amazing at finding a bigger all-connective beauty in the things found all around us. In the sun, in quiet moments, the man saw higher meaning in a blade of grass.
I recommend his poetry if you are feeling cooped up, and missing the tiny things about spring. I recommend it if you appreciate deceptively simple prose, if you like flowers or bear hugs. Walt Whitman is your man.
Natalie Diaz- When my Brother was an Aztec
"We aren't here to eat, we are being eaten.
Come, pretty girl. Let us devour our lives."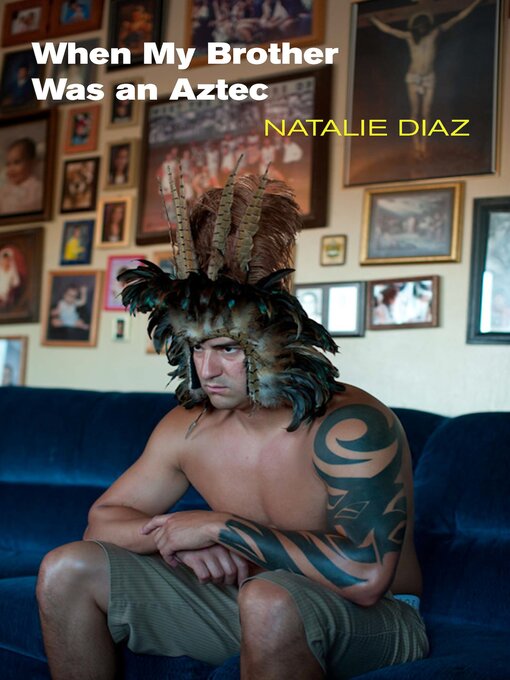 Big ol' shift in gears here. Natalie Diaz is a contemporary poet who is Mojave American and is enrolled in the Gila River Indian Community in Arizona. This collection of poetry was uncomfortable to read, and I think that Diaz would respond to that assessment with resounding "Good." Throughout this book Diaz dives into what it means being a Native American in a colonized land and culture, and how that culture twists her own views on herself and her history. She discusses her brother's violent outbursts fueled by drug use, her relationships with her parents and her relationship with herself.
I would recommend her poetry if you are feeling angry or frustrated. If you like crass language woven into heartbreaking lines. If you want to understand a different perspective while checking your own, Diaz is your woman.
Catherine Carter- Larvae of the Nearest Star
"…And the stick bent
and twisted under my hands: a promise
or warning of all the earthly magics
still to come, the currents that I'd never
find alone, the common stick's witch-works
illuminating unseen lines and forces
coursing, eclectic, arcane, through the whole
dark body of our mundane sandy world."
With this last one, I deviate from the strictly E-book option. This one is not available yet in our Ebook collection, and was released just last November. (So those who are jazzed to call City Lights, now is your time!)
The reason why I decided to end with this one is because the wildly talented Catherine Carter is a local poet, and teaches at Western Carolina University. Here at JCPL we have a ton of local poetry on our shelves but this one is the newest, and honestly I am a big fan of Carter's work.
What might interest you, dear patron, is that her poems are partially shaped by these mountains we all know and love, and there are many references to local plants and animals here in Appalachia. Hopefully many of you might find it easier to connect to these poems, even if the connection might begin as just geographical.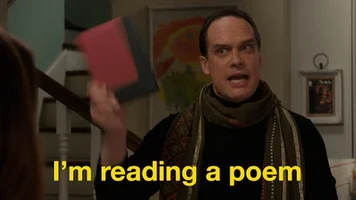 Those are a few of my suggestions! I hope that at least some of these poems relate to you, feed you, and inspire you.
Are you, fine reader, actually a poetry fiend? Well feel free to drop your favorite poet in the comments down below!