Hello Readers! We are back with another round of Virtual Staff Picks. (If you missed the first round, check it out here). Read on to let our staff help you discover your next favorite thing!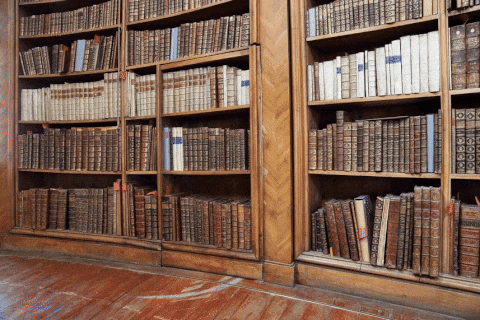 Savannah:
"I just finished How to be an Antiracist by Ibram X. Kendi. We had a bookclub for SCC employees. It was an excellent read – tied empirical evidence, history, and current events to the oppression of Black Americans.
I also watched all 6 seasons of Schitt's Creek. This makes queer culture accessible to small-town folks by normalizing queerness. David Rose is a pansexual man and his sexuality isn't emphasized, it's just treated as a normal part of David's life/character/persona. Schitt's Creek is also hilarious, and we all need to laugh right now.
I am sad to say that I just discovered Octavia Butler. I am reading through her short stories compilation right now: Blood Child. There aren't many Sci-Fi writers out there who are women but her Sci-Fi might just be my favorite (of all time)."
Michelle:
Charlene:
"I recommend the Matthew Shardlake series by C.J. Sansom. This series is historical fiction, set during the time of Henry VIII, and the main character is a hunchbacked lawyer named Matthew Shardlake. The author weaves the fictional story with amazing true historical events and real people. I learned so much about this time period, and really couldn't wait for the next book every time one ended! (Also, the last one, Tombland, takes place in our Head Librarian's hometown in England! She is the one who got me started on this series!) There are 7 books, and should be read in order:"
Laura:
"My staff pick is The Boy, the Mole, the Fox and the Horse by Charlie Mackesy. The prelude into why I picked this book is that I saw an interview in November with the author Charlie Mackesy on the Sunday Morning Show. I instantly loved Mackesy's studio, small village, artwork and positive outlook in his hand-scribed penmanship. The following week, I saw the book as my dear fellow worker Charlene's staff pick in the new books section. Charlene told me how wonderful the book was, from the drawings to the message – one of kindness and love, even for oneself. I read it that evening and quickly returned it, only to buy copies for my dear friend and my mother and father. Now, to purchase one for myself!"
Helen:
"The Guest List by Lucy Foley is amazing. It's a psychological thriller that is atmospheric, fast paced, and written in each character's point of view.
Loving Good Girls on Netflix about 3 moms getting into criminal shenanigans for good reason. Starring Rhetta, Christina Hendricks, and the quirky-cute Mae Whitman. Also, Matthew Lillard from every teen 90's movie and the voice of Shaggy on Scooby-Doo!"
Emma:
Cori:
"Two books I really enjoyed this past month are True Yoga by Jennie Lee and The Way of the Happy Woman by Sara Stover. This book spares the reader any fluff, but also presents esoteric concepts in a digestible way. Whether you are just getting into yoga or want to deepen your practice, I promise True Yoga will add to your experience!
I also really appreciated Sara Stover's interpretation of Traditional Chinese Medicine (TCM) in The Way of the Happy Woman. TCM is super helpful if you are someone who likes to live according to the seasons. Interestingly, TCM includes five seasons, with the one additional season accounting for the transitions between each major season. So, if you are looking for a way to gracefully wake from Winter and bloom into Spring, I'd recommend this title for you.
I am also currently reading and loving No Hard Feelings by Liz and Mollie (check out their neat Instagram here). Its has lots of pictures, which is always a win for me!"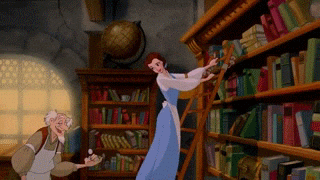 Thanks to everyone for checking out this month's staff picks, and stay tuned for Round 3!