Hello, readers! It has been a while since we did a staff pick round-up; if you missed the first or second, be sure to take a look at them. It is always fun to see what others are reading! Now let's see what your library staff have been perusing in their spare time: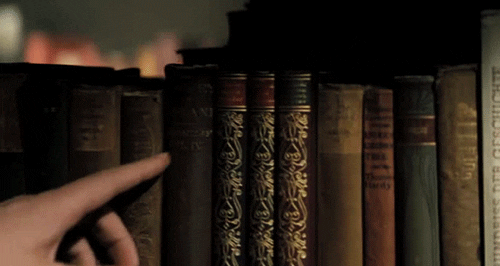 Romona enjoyed Willodeen, by Katherine Applegate. She says, "It was such a wonderful and fun Junior Fiction book I recommend it for any age."
Dianne has a non-fiction favorite: "Being a nonfiction fan, I read and thoroughly enjoyed Robert Moor's 2017 book, On Trails. The book explores how trails (of all kinds) help us learn how the world works. He describes ant trails, hiking paths, interstate highways, even the internet. How are paths and trails created? What makes us choose one path over another, or create a path of our own? How does order emerge out of chaos?
Amazon lists the following awards & accolades:
New York Times Bestseller • Winner of the National Outdoor Book Award • Winner of the Saroyan International Prize for Writing • Winner of the Pacific Northwest Book Award"
Stephanie continues the non-fiction theme with her recent choices: Self-Compassion by Kristin Neff, and Radical Acceptance by Tara Brach.
Nichole says Burnout: the secret to unlocking the stress cycle is the "Most. Informative. Book. EVER!!"
Helen introduces us to some newer fiction with her picks: The Younger Wife by Sally Hepworth, and The Stranger in the Mirror by Liv Constantine.
Greg has another fiction choice, Jitterbug Perfume by Tom Robbins.
Jenifer recommends the following collection: " the Hawthorne & Horowitz series by Anthony Horowitz:
and coming in August 2022 The Twist of a Knife (which I have not read but I am looking very much forward to!)
The books follow real life author Anthony Horowitz in a fictional story where he writes mysteries based on the life of an ex detective Daniel Hawthorne.
Anthony Horowitz is a prolific author and has written several series including the Alex Rider, and Diamond Brothers Ya series, and new Sherlock Holmes novels authorized by the Conan Doyle Estate. Additionally he has worked in television including Injustice, Foyle's War, Poirot and Midsomer Murders."
Ben really likes the TV show "Watchmen." He says, "This is the 1st season HBO series, NOT the 2009 movie. The book is also an all-time classic." In addition, he recommends Termination Shock by Neal Stephenson.
I'll end with both a video and author suggestion: "The Jesus Music" is an amazing video documentary that traces the roots of contemporary Christian music; if you're a fan, you'll see many familiar faces. Nicole Deese is becoming a favorite author of mine; the first two books of hers that I read were Before I Called You Mine and The Promise of Rayne, both of which were excellent. All That Really Matters was one I didn't want to end, and its sequel, All That It Takes, is as good if not better! I love it when a great book continues and I get to find out more about the characters.
Now that you have checked out the recommendations, you can check out your next read!